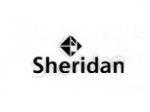 The Sheridan Institute of Technology and Advanced Learning is one of Canada's premier polytechnic institutes and is dedicated to exceptional applied learning and graduate success.
Sheridan
is
a leader in providing skills-based educational programming that integrates theory with application, preparing students for careers in visual and performing arts, business, community services and technical fields. Sheridan serves close to 15,000 full-time students annually at its campuses in Oakville and Brampton, Ontario.
Program options include a wide range of programs and credentials including pre-apprenticeship and apprenticeship training, one-year certificate and graduate certificates, two- and three-year diplomas, and Bachelor's degrees in applied areas of study. We also offer a number of collaborative degree programs through partnerships with the University of Toronto at Mississauga, York University and Brock University.
Sheridan prides itself on a reputation for leadership in the field of digital media studies.
Sheridan
is
also a pioneer in the integration of mobile computing technology into the teaching/learning experience, providing the most extensive use of laptop computers in academic programs among Canadian postsecondary institutions. Through innovative partnerships with the public and private sectors,
Sheridan
have launched several unique training and research centres: the Visualization Design Institute, Sheridan Elder Research Centre, Centre for Advanced Manufacturing and Design Technologies, and High/Scope Teacher Education Centre.
Sheridan's
diverse array of part-time study options attract over 34,000 Continuing Education learners annually. Sheridan also provides customized corporate training to our business clients, both locally and internationally.