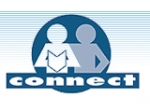 Connect is a unique language school in Canada because of our small class size and our family atmosphere. Connect offers professional development for the business language learner, the social language learner and the young language learner. Our highly skilled teachers and small class size mean you improve quickly.
Our flexible scheduling system gives you a variety of options for both long-terms and short-term studies. Located in Toronto, recently voted as the best place to live and work by Fortune Magazine, means you can enjoy a dazzling nightlife, professional sports teams, fantastic sightseeing attractions, ethnic diversity and a wide variety of restaurants
Self-Study Room
A Self-Study Room is available for those students who seek a quiet place to do their homework or read from our many magazines and books. In our Self-Study Room we have TOEIC and TOEFL material, listening materials, grammar study and vocabulary study for students who want to improve their ability after school.
The Self-Study Room is a quiet room for those students who want to concentrate on learning by themselves. In our Self-Study Room:
TOEIC and TOEFL material,
listening materials,
grammar study
vocabulary study.  
Student Lounge
Our Student Lounge is a wonderful gathering place for students to relax, meet friends, have lunch and make friends. The Lounge area includes microwaves, free water, and snack machines for students to enjoy and a kitchen with a refrigerator, table and chairs. We have many events in the Student Lounge including our Talent Show, Salsa Dance Lessons and Slang Workshop!

Other Accommodations
Homestay students are placed with carefully selected Canadian families that offer a secure and friendly environment.
Connect provides a variety of homestay family-types including: retired couples, vegetarian, single professional people, families with children or families with teen-agers.
 
General ESL
Conversation
TOEIC Preparation

TOEFL Preparation

General Business English
Academic Preparation

 

 

English For Work
Business English Diploma
T

YC

Diploma
TESL Diploma
Telephone Skills

 

 

 

 


Tuition Fee 2010
Registration fee- $100 (non-refundable)
| | | | |
| --- | --- | --- | --- |
| Length of Study | 30 Hours per week | 20 Hours per week | 10 Hours per week |
| 1 - 3 weeks | $340 | $270 | $190 |
| 4 - 7 weeks | $320 | $260 | $175 |
| 8 - 11 weeks | $315 | $255 | $170 |
| 12 - 23 weeks | $310 | $250 | $160 |
| 24+ weeks | $305 | $245 | N/A |

General ESL classes start every Monday


Holidays:
Jan 1, Feb 1
5
,
Mar 12, Apr 2m Apr 5,
May
24
, July 1, Aug
2
, Sept
6
, Oct
7
,
Oct 11, Nov 11,
Dec 2
3
,
24, 27, 31