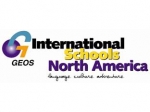 GEOS Corporation was founded in 1973 with the goal of furthering international communication through English language education. Today GEOS offers its educational services through a network in over 500 schools and colleges in Europe, North America, South East and North Asia and Oceania . In these regions GEOS provides students from all over the world the opportunity to become proficient in a number of languages while experiencing the lifestyle associated with many interesting cultures. GEOS seeks to differentiate itself from its competitors by the quality of its client services, its professionalism and its international capability.
When students arrive at the English School of Canada, the first thing that they notice is that our school is different. At ESC, we take the time to discuss and understand your need. We know that you are coming to Canada to improve your English language skills, and our goal is to help you meet that objective.
Counseling

You can get special attention from GEOS staff. Counselors are sensitive and available to help with:

Issues related to cultural adjustment

Academic challenges

Home stay/Accommodations

Personal crises
Computer Facilities
We offer our students computer facilities. You can use them to:

Further develop language skills

Send/Receive e-mail

Use Internet services

Wireless internet (WIFI)

Do your homework
Cultural Activities and Excursions

You can visit tourist attractions with GEOS staff and students. Trips and activities are provided at a nominal cost. We endeavour to:

give students the opportunity to participate in the local way of life

provide advice and information related to the host culture

effectively introduce the activities program as an extension of the classroom
Other Accommodations
You may be interested in accommodations other than a homestay. Rates and availability for these options depend on the season.