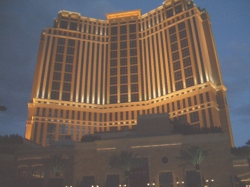 Las Vegas Trip
Las Vegas is a relatively young town but its history can be traced all the way back to 1829, when Antonio Armijo led a party of 60 on the Old Spanish Trail to Los Angeles. While the caravan camped about 100 miles northeast of the present site of Las Vegas, a scouting party set out to look for water. Rafael Rivera, a young Mexican scout who left the main party and headed due west over the unexplored desert, discovered an oasis. The abundance of artesian spring water he found here shortened the Spanish trail to Los Angeles by allowing travelers to cut directly through rather than around, the vast desert. Spanish traders who used this route were thankful for the shortened trip and they named this convenient desert oasis Las Vegas Spanish for "the Meadows".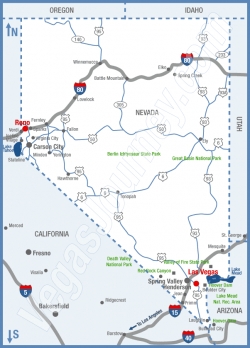 John C. Fremont was the next visitor to the Las Vegas Springs. In 1844 he led one of his many explorations to the Far West. He is still remembered today and his name graces one of the most spectacular streets in Las Vegas, Fremont Street, located downtown.
Ten years later Mormon settlers were sent by BrighamYoung from Salt Lake City to colonize the valley. They built a 150 square foot adobe brick fort, part of which still stands today as the oldest structure in Las Vegas and is appropriately named the Mormon Fort. The Mormons spent two years here before the harsh desert defeated their ambitions. By 1857 the fort was abandoned.
Things really didn't start happening for Las Vegas until 1904, when the San Pedro, Los Angeles and Salt Lake Railroad laid its tracks through the Las Vegas Valley. The Railroad purchased prime land, bought the water rights and surveyed a town site for its railroad servicing and repair facilities. In 1905, the railroad held an auction and sold 700 lots. Las Vegas became a small watering stop with a few hotels, stores, a saloon and a few thousand residents.
When the government appropriated $165 million for the Boulder Canyon Project in 1928, Las Vegas received its first wave of residents. Thousands of Depression weary job seekers came to help build the world's largest gravity dam, 40 miles from Las Vegas, now named Hoover Dam.

In 1931, construction of the dam began and the Governor of Nevada, Fred Balzar, approved the "wide open" gambling bill that had been introduced by a Winnemucca rancher, Assemblyman Phil Tobin. Up until that time gambling was outlawed in Nevada.
Hoover Dam
As people flocked to the area to work on the Boulder Dam Project the federal government didn't want the workers to be distracted by the temptations of Las Vegas so they created a separate government town to house them, Boulder City. Gambling was illegal in Boulder City and it still remains the only community in Nevada where gambling is against the law.