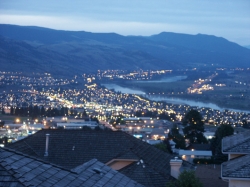 Kamloops is not a small town in B.C. But I can't feel that many people live in Kamloops. The reason why there is no people on the street even downtown area. I really wonder where they go. As long as I visit lots of cities in Canada, I feel that Toronto is the biggest city where I came from. What if I stay in this small city forever. I sometimes ask myself and I answer the question, NO!!. Anyhow, if we drive more than 4 hours, we can reach the Vancouver that I love this city. I have lots of expectation about city of Vancouver. I hope that I satisfy final destination of Canada.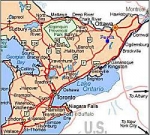 Items
Expenses
Accommodation

$27

Gas Fee
$

17

Meal
$

5

Sightseeing

$15 (Movie)

Extra Fee
$6

(

Drinking Beer

)
Total
$

70
☞ How to go at my destination with map
1. If you visit at vehicle insurance agency for your used car, lots of city maps are displayed on the desk for customers. These are free that you can pick them up. You will save the money to buy the map in each city.
2. First of all, look at the map of Canada to go destination and you should know the cardinal points. And then check the number of highway with direction. For example, if you want to go at Ottawa by car, you have to take high way 401 and east bound. That's easy to go wherever you want with map.
3. Second of all, if you arrive at one of the cities, look at the city of map as you get this city. And then find place where you want to visit in town. For example, if you want to see CN Tower from highway 401 and Yonge St as you can see it on the map, you have to go toward south bound with Yonge St. And then you have to hit west of Union St from Yonge St. Finally you will be able to see CN tower. Try it and feel it how to easy to get your destination. ^^