Maple Homestay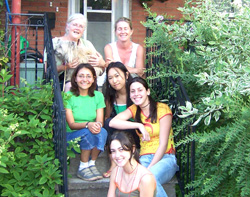 Homestay is the preferred accommodation choice for those students wanting a unique opportunity to get first hand experience into the Canadian culture and way of life, in addition to getting more opportunities to practice and enhance English language abilities.
Host families are carefully selected based on several criteria: comfort & cleanliness of home environment, proximity of home to schools and type of meals provided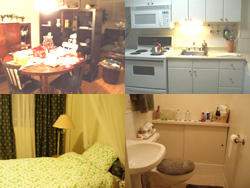 Each room is furnished with a bed, desk, chair, and storage area. Electricity, gas, water, wireless internet, breakfast, lunch, and dinner are included. Your host family is there to support you in a new environment and will try to make you feel as comfortable as possible.
Basic rules
☞ Keep the room neat and clean
☞ Inform the host family if you are going to be late or not join the supper
☞ Turn off the light when leaving the room
☞ After using wash room, clean the area and pick up the hair
☞ Providing 2weeks notice in advance when you decide to move out

Home stay price & refund policy
☞ Majority of Homestay Fee $750 (4weeks)
☞ Refund Policy : no refund available unless the host family agree


Download Homestay Application Form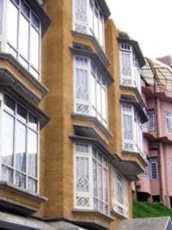 Maple Rent

Feature:
• Room share
• One & Two bed room apartment (furnished)
• One & Two bed room apartment (unfurnished)
※ Room share: share wash room & Kitchen (include: bed, desk, closet and wireless internet). Price range ($400 to $550)
※ One & Two bed room APT (furnished): own wash room & Kitchen (include: Hydro & Utility). Price range ($750 to $1500)
※ One & Two bed room APT (unfurnished): own wash room & Kitchen (include: Hydro & Utility). Price range ($750 to $1500)
Room rent basic rules & refund
☞ Keep the property neat and clean
☞ Providing 1 month notice in advance when you move out
☞ Refund policy: there will be no refund available unless landlord and tenant agree
☞ payment: first month and last month deposit which you use your last month payment after moving out notice